Justin's Newsletter: February 2023
Vol. 3, Issue 2
If you're not already subscribed to my free monthly email newsletter, you can sign up here. Or if you know someone who might enjoy this, feel free to share it with them.
---
What's Up With Me
The latest episode of "Pasadena Monthly with Justin Chapman" features a discussion on the USS Pasadena with Mayor Victor Gordo, former Mayor Bill Paparian, and USS Pasadena Foundation President Bill Creedon. The current USS Pasadena, a nuclear attack submarine commissioned in 1989, is expected to be deactivated sometime before 2024 (the first USS Pasadena was a cargo ship from 1918-19; the second USS Pasadena was a light cruiser from 1944-50). The panel discussed their efforts to have a fourth ship named after Pasadena. Even though he was getting ready for his big annual State of the City Address that night, Mayor Gordo took the time to join the show and give us an update on his conversations with the Secretary of the Navy. Watch the episode here, and catch future episodes every fourth Friday of the month at 5 p.m. PT on Pasadena Media's cable channels, streaming apps, and YouTube.
---
The 12th and final episode of LAist Studios' podcast "Blood, Sweat & Rockets," the first season of "LA Made," aired today. I'm interviewed extensively in this series about Jack Parsons and early JPL history. It's a great story, check it out!
---
Stay tuned next month for the long-awaited 20th episode of "Well Read with Justin Chapman," featuring an interview with Irish author and journalist Fintan O'Toole about his new book, We Don't Know Ourselves: A Personal History of Modern Ireland. It's an epic read, covering various aspects of Irish history and culture from the 1950s to the present day, and we had a wide-ranging conversation about Ireland.
---
Around Town This Month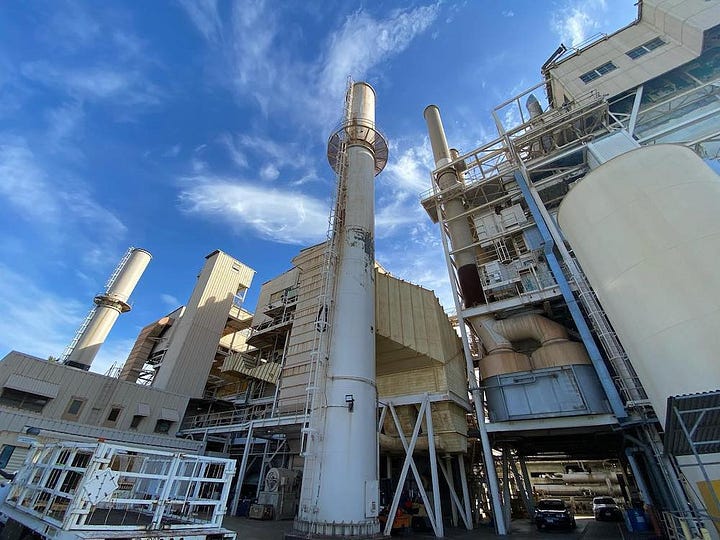 ---
Stories to Keep an Eye On
International: The UK and the EU have struck a deal on Northern Ireland. For a long time after Brexit, people were concerned that a hard border would return between the Republic of Ireland and Northern Ireland. A sort of de facto border thus existed between the two islands, meaning Northern Ireland was cut off from the rest of the UK, which angered the unionists and reignited violence from loyalist paramilitaries. Under the new deal, among other things, goods from Britain destined for Northern Ireland will enter through a new "green lane" with minimal custom checks and paperwork, while goods that are or may be headed for the Republic of Ireland and thus the EU will go through a separate "red lane" with more extensive custom checks and paperwork. The UK government also confirmed that it's no longer moving forward with former Prime Minister Boris Johnson's controversial Northern Ireland Protocol Bill, which would have essentially resulted in a hard border and thus the Troubles Redux.
National: The 2024 campaign is well underway. Many seats are up for grabs in this game of political musical chairs, from the local to the national. Assemblymember Chris Holden and state Senator Anthony Portantino are terming out in their seats, so Holden is challenging LA County Supervisor Kathryn Barger for her 5th District seat as she runs for her third and final term, and Portantino, former LA City Attorney Mike Feuer, actor Ben Savage, LAUSD board member Nick Melvoin, entrepreneur Joshua Bocanegra, Assemblymember Laura Friedman, drag queen and Silver Lake Neighborhood Councilmember Maebe A. Girl, and LA County Sheriff's deputy Patrick Lee Gipson are running for Congressmember Adam Schiff's House seat representing the 30th District as Schiff and Congressmembers Barbara Lee and Katie Porter run for the California Senate seat of Dianne Feinstein, who is retiring next year. Former Pasadena Police Lt. and former District Director to Holden, Dr. Phlunte' Riddle, and Pasadena City Councilmember Felicia Williams are running for Holden's 41st Assembly seat. Williams will have to give up her District 2 seat to run, so that will be up for election as well. Former Sierra Madre Mayor and Pasadena resident John Harabedian, Alhambra City Councilwoman Sasha Renée Pérez, and Crescenta Valley Town Councilmember Elizabeth Ahlers are running for Portantino's state Senate seat. The 2024 elections will take place March 5 and November 5.
California: A court ruled that UC Berkeley must fix errors in its environmental review for its plan to build student housing on the site of People's Park, a historic open space with a legacy tied to free speech and civil rights. In 1969, protesters fought the university's plans to develop the park. May 15, 1969, came to be known as Blood Thursday after then-Governor Ronald Reagan declared a state of emergency in Berkeley and sent in 2,700 National Guard troops to battle protesters for weeks. Telegraph Avenue was practically a warzone, with shots fired, teargas deployed, and people killed. While student housing is sorely needed in Berkeley (I went there for undergrad, so believe me, I know), People's Park is sacred ground. People have literally given their lives to defend that land. UC Berkeley said it would appeal the court's ruling to the state Supreme Court.
Local: The Pasadena City Council is in the process of establishing the 710 stub working group. The 13-member body of citizens will advise the city council on the vision, transportation network, and future land use of the roughly 50 acres or 2.5 million square feet that Caltrans relinquished to the city of Pasadena last summer. At least two of those 13 members must be descendants of a Pasadenan who was displaced by the freeway back in the 1960s and 70s—mostly African Americans, Japanese Americans, and Latinos. The city is also looking for people with professional and volunteer experience in urban design, planning, architecture, historic preservation, landscape architecture, transportation planning, open space, outdoor and childhood education, development, economic development, real estate, finance, engineering, construction, housing, and community advocacy. It will likely be years before any new development or changes are made to that land, but the community-led process to re-envision and reconnect west Pasadena begins now. Phases of the process will include appointing this working group, hiring a planning consultant, creating a financing plan, and extensive public outreach over the next several months. Then a vision plan and specific plan for the area will be conducted over the next couple of years. This is an unprecedented opportunity to re-envision what west Pasadena will look like.
---
Great Reads
Here are some recommendations for great books I've read recently:
We Don't Know Ourselves: A Personal History of Modern Ireland—Fintan O'Toole
As I mentioned above, I recently interviewed O'Toole, a long-time columnist for the Irish Times and a professor at Princeton University, so stay tuned for an article and a "Well Read" episode on him, his book, and Ireland. Everyone should go read the book, not just Irish people or Irish Americans. There's something about the Irish story that speaks to the larger human experience, and this book is a really good exploration of that. He weaves his personal story into the fabric of the history of Ireland, including mass emigration, Catholic nationalism, the Troubles, Brexit, and so much more.
The World of Ice and Fire: The Untold History of Westeros and the Game of Thrones—George R.R. Martin, Elio M. García Jr., Linda Antonsson
If you're a fan of Martin's Game of Thrones books, this one is a must. It's astounding how large and richly detailed this world is that he's created. There are some truly bizarre and strange peoples and lands and stories in this universe that most casual readers and watchers aren't aware of, especially outside of Westeros itself. The book also does a deep dive into the line of Targaryen kings and the history of the Seven Kingdoms and beyond, illustrated by some excellent and sometimes disturbing artwork.
---
Spotlight on My Past Stories
In light of the news that former President Jimmy Carter has decided to forgo medical treatment and spend his remaining days in hospice care at home, here's a throwback to the time I interviewed him on the phone for Pasadena Weekly. After the cover story came out, I met him in person at Vroman's Bookstore and gave him a copy of the Weekly. Great guy who lived a long, full life.
And read all of my journalism here.
---
Show Some Love
---