Justin's Newsletter: January 2023
Vol. 3, Issue 1
If you're not already subscribed to my free monthly email newsletter, you can sign up here. Or if you know someone who might enjoy this, feel free to share it with them.
---
What's Up With Me
My Pasadena Media TV show "NewsRap Local with Justin Chapman" is now called "Pasadena Monthly with Justin Chapman." The first episode is out now and features a guest interview with Pasadena City Councilmember Steve Madison. We had a wide-ranging discussion on the process to re-envision the 710 stub, the implementation of Measure H, why it was important to name the City Hall courtyard after Bill and Claire Bogaard, the effort to make Pasadena carbon-free by 2030, the local political landscape, and more. Watch the first episode of the new show here.
Thank you to all the guests who joined me on "NewsRap Local" over the past two years, and to everyone who watched. I'm excited to embark on my new show, "Pasadena Monthly."
---
Read the second part of my two-part series in Pasadena Now on Dr. Frank Malina, a co-founder and the second director of JPL. He and his controversial partner Jack Parsons played key roles in the development of the U.S. rocketry program. August was the 81st anniversary of their rocket tests in the Arroyo Seco that led to the establishment of JPL, changed the course of World War II, and created a whole new scientific field: rocket science. Malina—who was born in October 1912 and died in November 1981—was posthumously awarded a Medal for Merit by the president of the Czech Republic on Oct. 28. Read Part 1 of my series on Malina here (pardon the formatting issues; I'm told they're being worked on). Also read my article on intellectual property education in community colleges in Inventors Digest Magazine.
---
Speaking of Frank Malina and Jack Parsons, more episodes of the 12-part LAist Studios podcast series about early JPL history called "LA Made: Blood, Sweat, & Rockets" are out now. I was interviewed extensively for this series. Check it out; it's a crazy story involving sex magick/black magick, rockets, explosions at Caltech, espionage, communism, Scientology, and more. Read more about it here.
---
Pasadena Now and my old paper, Pasadena Weekly, did a couple of nice stories on me being appointed the new District 6 Council Liaison/Field Representative to Pasadena City Councilmember Steve Madison. It's been a minute since my name was on the cover of the Weekly. Read the stories here, here, and here.
---
My 3rd place certificate from the LA Press Club in the Film Features category of the National Arts & Entertainment Journalism Awards arrived:
Thank you as always to the Pasadena Media Foundation for their support.
---
Around Town This Month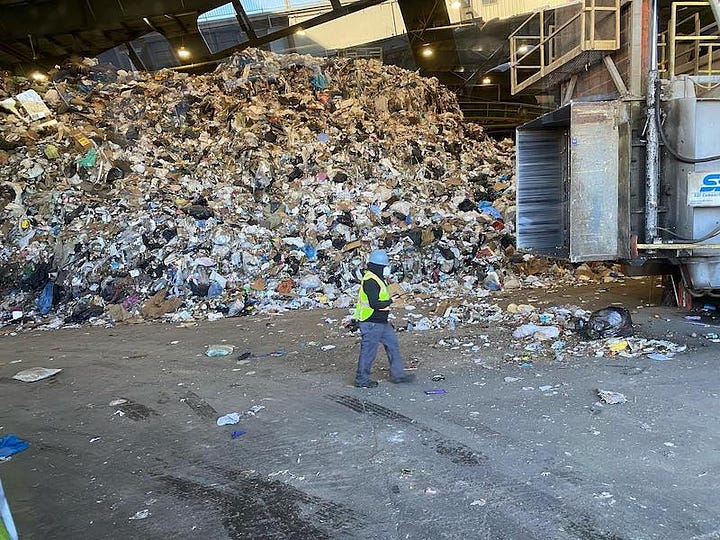 ---
Stories to Keep an Eye On
International: A new study by the Mo Ibrahim Foundation has found that Africa is less democratic and less safe than it was 10 years ago. This is not unique to Africa, of course, as backsliding towards autocracy and authoritarianism has been occurring everywhere including the United States. The study evaluates governance based on criteria about development, economic opportunity, and political inclusion. The pace of the continent's democratic decline has been accelerating since 2017.
National: The big story during the first half of the year will be the debt limit crisis. House Republicans led (barely) by Speaker Kevin McCarthy and the White House are trying to stare each other down. Republicans want to reign in spending, but raising the debt limit is to pay for past spending, not new spending. And anything they cut at this point will be from defense, Social Security, Medicare, or other massively popular programs with the public. Sounds like a winning argument.
California: While Senator Dianne Feinstein hasn't announced whether she'll run for reelection again next year or retire, eager Dems are jumping into the race already, including Representatives Katie Porter and Adam Schiff. Rep. Barbara Lee is also expected to announce. Any one of them would make a great senator for California.
Local: In Pasadena, the application periods for both the 710 stub working group and the Rental Housing Board to implement Measure H are now open. Two very important committees that need serious, dedicated people who will work in good faith to help Pasadena on these two huge projects. If you live in District 6 and you're interested, drop me a line: jchapman@cityofpasadena.net.
---
Great Reads
Here are some recommendations for great books I've read recently:
The Abyss: Nuclear Crisis Cuba 1962—Max Hastings
I just love reading about the Cold War, and the Cuban Missile Crisis was arguably the pinnacle of that icy conflict. Much has been written and said about the crisis, but this book goes way beyond anything I've read or heard about it, with deep explorations of the context and times in which it took place, the circumstances each country was experiencing, and the perspective of each of the main characters. In showing how close the world came to nuclear annihilation, this book has prescient echoes of today as Russia's war against Ukraine wages on past its first anniversary.
Cinema Speculation—Quentin Tarantino
Tarantino's love of filmmaking is infectious in this collection of film criticism and personal reflections on the movies, directors, and actors of the 1960s, 70s, and 80s that inspired him to make movies himself.
---
Spotlight on My Past Stories
Now that Congressman Adam Schiff is running for Senate, I thought I'd rehash my very first interview with him in his Washington, D.C., office in February 2006 for Pasadena Weekly. We talked about that year's upcoming midterm elections, domestic spying, impeachment, and what it would take to bring U.S. troops home from Iraq (he would later call his vote to authorize the Iraq War "the greatest mistake of my public life"—watch my interview with him in the November 2021 episode of "NewsRap Local" to find out what he said about when he came to that realization).
And read all of my journalism here.
Show Some Love